Satellite Communications

When terrestrial communications are unavailable, damaged, or overloaded, satellite communications provide a lifeline for resources deployed on the front lines of public safety and emergency preparedness.
Mobile Satellite
VSAT
Mobile VSAT Antenna Systems are cost effective solutions for broadband connectivity even in remote locations. Systems include one touch, auto-acquire technology on antennas ranging from .75m to 2.4m, and are generally sized by specific customer application requirements. Mobile VSAT Antennas can be mounted on a variety of mobile platforms including communication trailers, SUVs or large command vehicles.
SNG
SNG Antennas are more precise and robust than Mobile VSAT broadband antennas. Used for high data rates using high power amplifiers (HPA), they can be mounted on vehicles ranging from a medium SUV to a large box truck.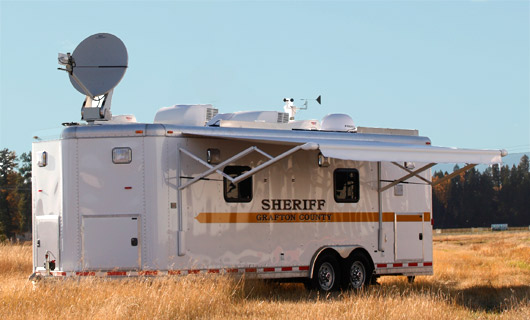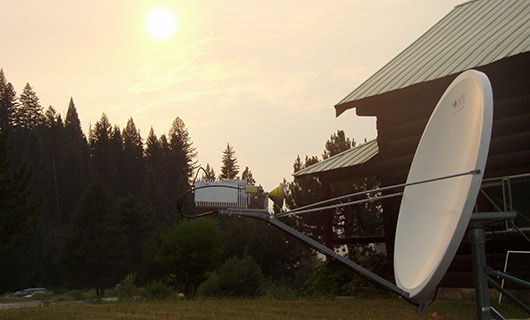 Fixed Satellite
Regardless of your location, reliable high speed satellite internet service is available with flexible usage plans.
Fixed satellite solutions provide communications capabilities for offices in remote locations or as back-up solutions for main offices when terrestrial and cellular communications are unavailable.
Portable Satellite Solutions
Portable satellite communications are essential to users in remote locations, including mines, oil and gas fields, as well as military operations.
Establish communications on a moment's notice with handheld satellite phones, case or backpack BGAN packages, as well as smart phone communication capabilities with or without cellular coverage.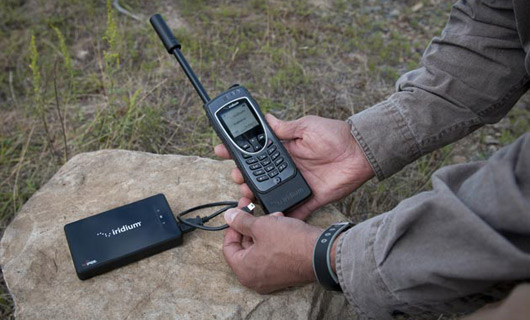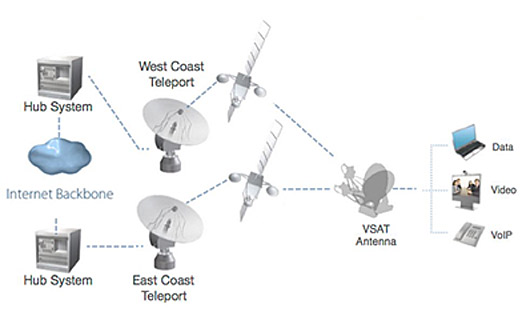 Bandwidth
Nomad's bandwidth services accommodate mobile and fixed satellite, as well as occasional use circumstances.
Nomad can custom tailor satellite based bandwidth packages designed to deliver flexible and secure bandwidth packages for both international and domestic users. Services include high speed internet, voice and video. Shared and private Ku band or Ka band networks are available. Technical support engineers are available 365 days a year to ensure communication requirements are never compromised.
The Spare in the Air
Nomad offers an affordable satellite troubleshooting kit containing spare communication parts.
The Spare in the Air ships immediately to any location so operations can continue without interruption. The durable and weather proof Pelican case contains:
Wave Guide
iDirect Modem
LNB
BUC