Nomad Atlas: Your Procurement Roadmap
Nomad Atlas breaks mobile operations procurement into five easy-to-understand phases. Follow the map, achieve success. We'll be with you every step of the way. Ready to get started? Jump in at the links below. Need some basics? Check out the Overview Page
Phase Four // Achieve Success
In phase four of procurement, your strategic methods, long-term view, inclusiveness, and attention to detail culminate in a perfectly-suited mobile operations solution. Everyone involved feels respected, looks good to their stakeholders, and most importantly is set up to serve the mission today, tomorrow, and beyond.
01_Initiate Production
For the buyer, procurement is a front-loaded process. So, while it's true that much of the work has been done, you should stay engaged to ensure stakeholder expectations continue to be met. Nomad has honed a production process that saves time and energy, cuts stress, and positions you for long-term success. Here's what you can expect: The project narrative we developed together will be translated into precise specifications that make the solution truly "designable." Project Management will create a schedule, and Engineering will develop comprehensive technical drawings. Nomad will hold an Internal Technical Review (ITR) with representatives from every facet of the project. From this meeting a list of clarifications, changes, and questions (some of them for you) will be created.
HAZARD // Adjustments, changes, and questions generated in these early stages of production form the foundation of your project. Every decision you make will have a cascading effect. Be sure to respond promptly and clearly to avoid delays and added costs later.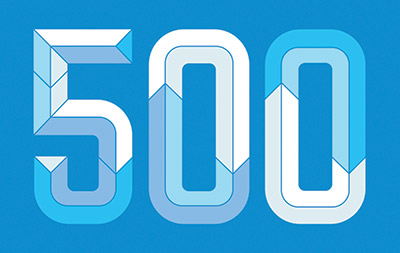 CUSTOMER STORY // Production times vary, but 120-180 days is a good baseline. A Fortune 500 company needed their solution delivered faster. By defining the project clearly and getting ongoing stakeholder consensus, the customer was able to make quick decisions during production and avert slowdowns. They were thrilled with the process and finished solution, and are finding additional areas to leverage Nomad's mission-driven approach. Takeaway: Stay agile and move quickly when time is tight.
02_Monitor the Build
Nomad's industry-best Quality Control (QC) practices should inspire confidence. Every weld, wire, component, and finish is scrutinized from the start of the build through delivery. Expect weekly meetings with your Sales and Project Management teams, and we can provide photos, video clips, and other assets to share progress. You are also invited to review your project at the Nomad facility any time. Incorporating several visits into your budget will assure both yourself and the project stakeholders of progress and contract compliance. Visits also develop relationships that will add value to your organization long after the asset ships. Whatever your means of collecting updates, always report regularly to invested colleagues.
03_Review
Your mobile operations project is complete! Nomad has conducted a final QC period of at least one week to ensure the asset deploys flawlessly and is roadworthy, watertight, and technically sound. The final review can take place at the time of delivery, but an on-site inspection at Nomad will allow issues to be resolved more efficiently. In addition to functional and aesthetic quality, consider strategic questions to engage stakeholders, uncover hidden value, and set the stage for long-term, mutually beneficial alliances.
// How could this solution serve beyond its intended mission?
// What did we learn that can be applied to other projects?
// What does the future of our mobile operations program look like?
04_Receive, Learn, Share
Nomad can arrange delivery of your asset, or it can be picked up from our Montana facility. You'll receive complete training and takeaway materials. Plus, our commitment to lasting partnerships means the learning continues long after you get the keys. Now is the time to appreciate the finished product and share the story of its creation with the world. Think about hosting internal and/or community events. Engage the press. Enjoy the moment and get excited… This success story is just getting started.
05_Summary
A thoughtful, strategic procurement process has resulted not only in a successful project, but also in knowledge and relationships that will drive your organization to the next level. Take a victory lap with your team and move ahead to the connected future.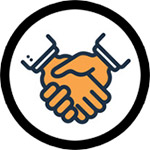 HANDSHAKE // Phase four ends with the delivery of your finished solution and closing of the build contract. Now, the rewards of strong support and advocacy begin. Explore Nomad Atlas further…
1: Assess // 2: Tour // 3: Launch // 4: Accomplish // 5: Support
In this always-on world, how can mobile operations benefit you and those you serve?