NeverDown Technologies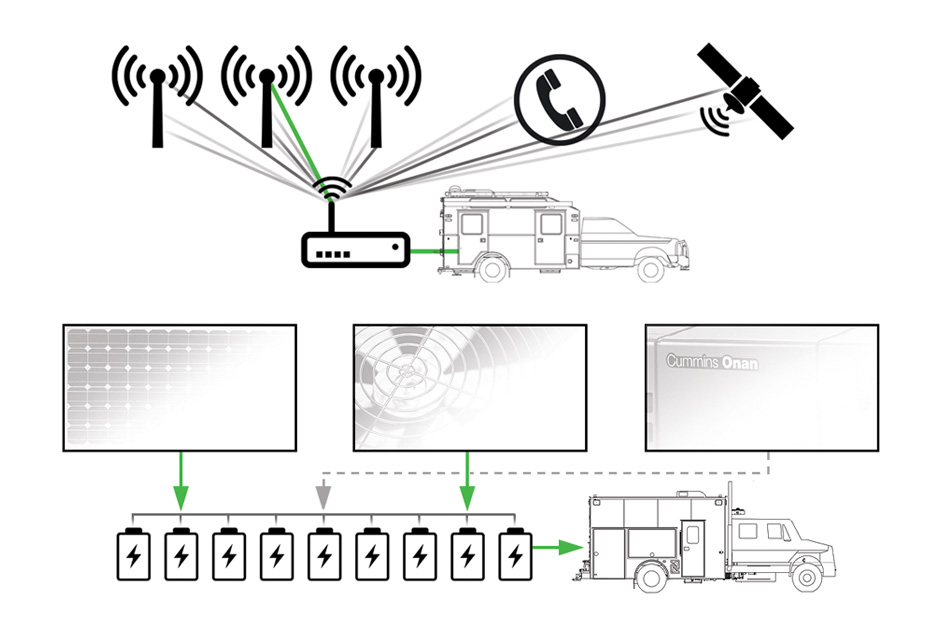 Stay connected and operational in the most challenging deployments // Learn More
Satellite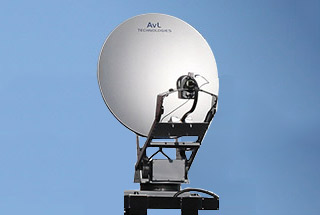 Mobile satellite enables communications anywhere // Learn More
Converged Communications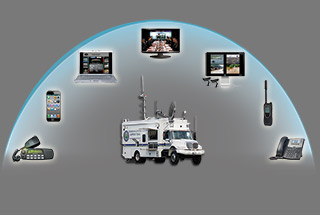 Transform any mobile platform into an integrated comms hub // Learn More
Nomad Total Command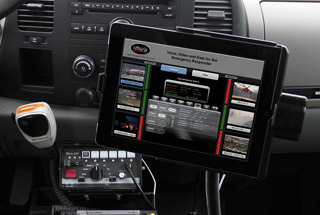 Monitor individual or multiple resources from a single device // Learn More
Mobile Communications
Nomad is an industry leader in providing mobile access to voice, video and data services over satellite, cellular and radio systems.
Our proven track record integrating the latest hardware and software technologies and our ability to provide in field upgrades make Nomad uniquely qualified to deliver truly interoperable communication solutions to local, state, federal, military and private sector clients.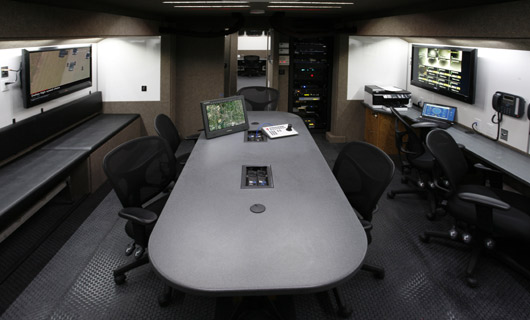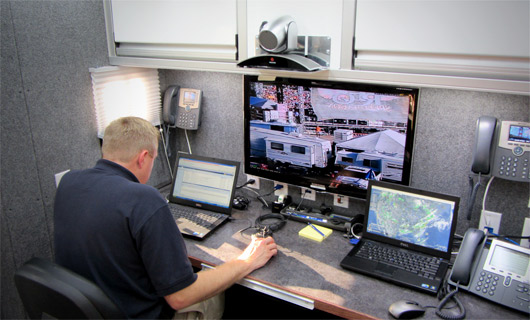 Cisco Certified Engineers
Every vehicle is engineered from the ground up to insure integrated communication systems work flawlessly for our clients.
Nomad employs an in house team of certified Cisco Network Systems Engineers to work hand in hand with our Design, Mechanical and Electrical Engineers in the design of every project. This team is positioned to work collaboratively with you and your team to insure interoperability with your existing systems.
Nomad Total Command
Nomad's Total Command (NTC) solution was engineered from the ground up to improve operational visibility, equipment reliability, operational safety and provide remote operational control of specialty truck and trailer systems.
Engineered to integrate with vehicle OEM chassis systems, NTC provides operators, commanders and fleet managers unparalleled visibility into how the vehicle is performing in the field as well as control over all systems whether it be mechanical, electrical, audio/visual or data. Nomad Total Command is a comprehensive systems control solution that also improves operational safety by providing step by step deployment and stowing instructions and alert status monitoring ensuring that your vehicle is ready to go at a moment's notice no matter who is deploying it.