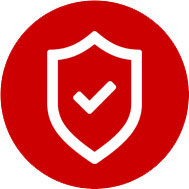 Your Privacy
In an industry where sensitive, privileged, and/or proprietary information is regularly exchanged in the course of business, rest assured that the protection of your privacy and private data are of the utmost importance.
Nomad Global Communication Solutions, (also "Nomad GCS" or "Nomad") collects, processes, and uses your personal data in accordance with the contents of this Privacy Policy and the applicable data protection regulations.
This notice discloses the privacy practices for www.nomadgcs.com only. Our website may include integrated content or links to content provided by third parties (such as social media platforms). This notice does not address the privacy, security, or other practices of any such third parties.
From time to time, Nomad may update its Privacy Policy. This page will always contain the most current information.
Information Collection, Use, and Sharing
We are the sole owners of the information collected on this site. We only have access to/collect information that you voluntarily give us via email or other direct contact from you. We will not sell or rent this information to anyone.
We will use your information to respond to you regarding the reason you contacted us. We will not share your information with any third party outside our organization, other than as necessary to fulfill your request (example: To generate a solution price quote).
When you provide your email address, we may contact you in the future to tell you about news, events, products or services, changes to this privacy policy, or other relevant information. You may unsubscribe from these communications at any time.
Information we collect is encrypted and transmitted to us in a secure way. You can verify this by looking for a lock icon in the address bar and looking for "https" at the beginning of the address of the Web page.
We also protect your privacy offline and over the phone. Only employees who need the information to perform a specific job (for example, billing or customer service) are granted access to personally identifiable information. The computers/servers in which we store personally identifiable information are kept in a secure environment.
With the exception of voicemails you leave, your phone calls will never be recorded or stored without your express permission.
While Nomad deploys extensive safeguards to protect you data, no information system can be 100% secure. We strive for absolute data security, but cannot guarantee it. Likewise, Nomad is not responsible for the security of information transmitted over networks we do not control, including the Internet and wireless networks.
You may contact us at any time (link below) to find out what data about you we have, make changes to that data, have us delete it, or express any concerns about its use. If you feel we are not abiding by this, or any other potentially applicable privacy policies, please also contact us.
Cookies
A cookie is a small text file placed onto your device that enables Nomad to ensure you have the best browsing experience. By visiting our website, you are agreeing to the use of cookies and similar technologies. The purposes for which we employ cookies are:
Preferences: Cookies can tell us what your communications preferences are. They can help you fill out forms more easily. They can also provide you with features, insights, and customized content.
Advertising: We may use cookies to show you relevant advertising or promotions both on and off the Nomad website. We may also use a cookie to learn whether someone who saw an ad later visited the Nomad website again and took an action (e.g. downloaded a brochure).
Analytics: Cookies help us learn how well our site performs in different locations. We also use cookies to understand, improve, and research products, features, and services, including when you access nomadgcs.com from other websites, applications, or devices.
Most browsers allow you to control cookies through their settings. However, if you limit the ability of websites to set cookies, you may worsen your overall user experience, since it will no longer be personalized to you. Please note that, if cookies are disabled, portions of the Nomad website may become unusable. If you wish to manage or delete cookies, more information is available at these websites: Wikipedia | AllAboutCookies.org
Your Privacy and the European Union
Where we process your personal data on the basis of your consent, you may withdraw your consent at any time by contacting us (link below). Where we process your personal data on the basis of our or a third party's legitimate interest, you may object to such processing at any time by contacting us.
As above, you may contact us at any time to find out what data about you we have, make changes to that data, have us delete it, express concerns about its use, or restrict its use. If you believe that any information Nomad has collected about you is inaccurate, or would like to lodge a complaint, please contact us. If you are not satisfied about the manner in which we handle your complaint, you may also lodge a complaint with the competent data protection authority.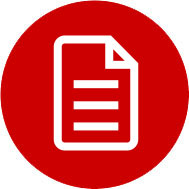 Terms + Copyright
Terms of Use
Nomad does not represent or warrant that the information on our website is accurate, complete, or current. This includes, but is not limited to product names, specifications, prices, and availability. We reserve the right to correct any errors or omissions and to change or update information at any time and without prior notice. If you believe you have encountered an error or omission, please contact us. By using our website, you agree to these terms of use. We may change or update these terms at any time so please check this page regularly.
Copyright
© Nomad Global Communication Solutions and www.nomadgcs.com, 2022-2023. Unauthorized use and/or duplication of its material without express and written permission from this site's author and/or owner is strictly prohibited. Excerpts and links may be used, provided that full and clear credit is given with appropriate and specific direction to the original content.