Mobile Command Retrofit

Drive the maximum amount of value out of your current vehicle with a world class technology system and vehicle refresh from Nomad GCS.
Mobile Command and Communication vehicles are frequently characterized by heavy operational use but low mileage. Since most medium duty and heavy duty truck and trailer chassis are designed to last for hundreds of thousands of miles, many agencies can find great value in having their existing chassis refreshed. Whether you need a minor AV upgrade, a new paint job, the replacement of aging cabinets or a full tear out and systems refresh, Nomad has a proven track record in delivering value driven cutting edge solutions on used or repurposed chassis.
Communication Upgrade
Nomad works with each client to determine what their operational goals are and then proposes a communications solution to fit those goals. Whether that is a VSAT bandwidth upgrade to give you streaming video for conference calls or a complete upgrade to your RF network, Nomad will give you the best solution with future technology upgrades in mind.
Before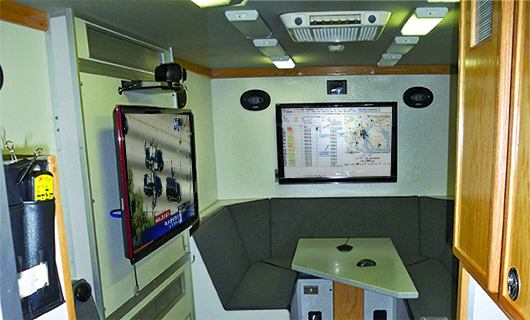 After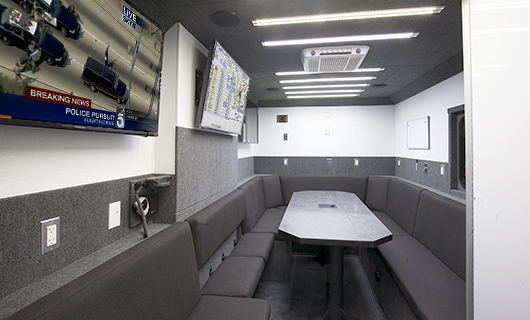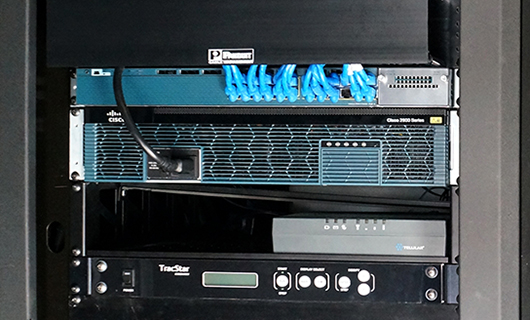 Equipment Refresh
Most Command and Communication vehicles are lightly used in regard to the miles and days used, but they need to last 10+ years to match budget cycles. Nomad can assess your vehicle's electrical, mechanical and network systems and propose the most cost effective way to refresh the vehicle and thus extend the life of the vehicle.