Tactical Command Vehicles (TCV, TCV-X, TCV-Max)

Go where others can't. Deploy faster and safer. Serve better.
Traditional command vehicles can struggle in challenging environments. Add the complications of disparate components, sluggish deployment times, and the need for trained operators and CDL drivers, and the "bigger is better" mindset begs rethinking. Enter the Nomad Tactical Command Vehicle (TCV), the most flexible and capable mobile operations platform in the world. The guiding philosophy is simple: Eliminate complexity, integrate all systems, stay connected and operational at all times… When every minute matters.
Capabilities
>> Connectivity optimized on the fly
>> Off-pavement, off-grid capable
>> Interoperable voice, video, and data
>> Deploys in under seven minutes
>> UAS piloting and airspace security

Applications
>> Law enforcement and public safety
>> Military and defense
>> Emergency management
>> Utlity, energy, and telecom
>> Fire, hazmat, and search + rescue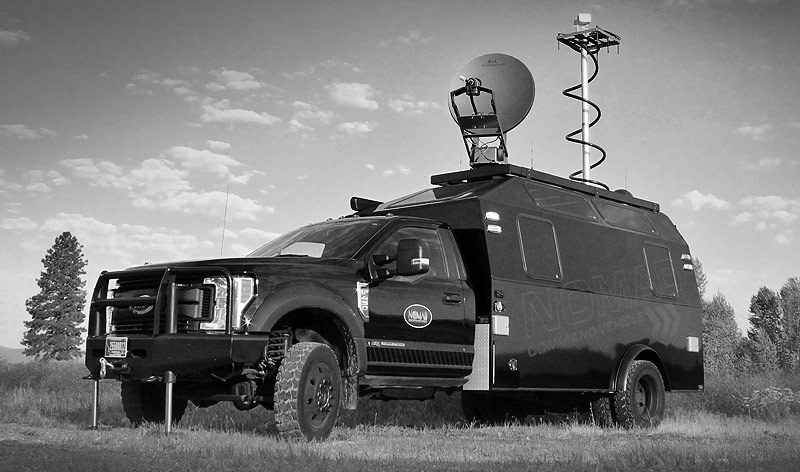 3 Fully-Customizable Base Models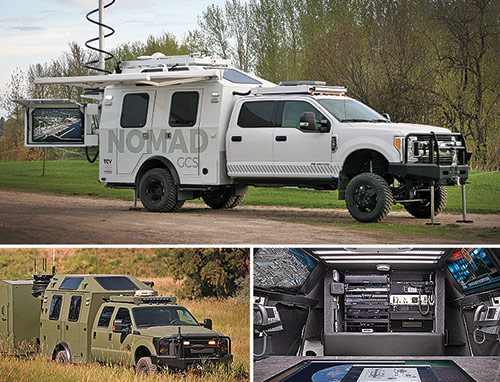 TCV // In 2005, the Bureau of Indian Affairs needed a fast-deploy command solution to serve millions of remote acres. What started as a napkin sketch now serves organizations of all types in need of safety, security, connectivity, and on-the-move ops.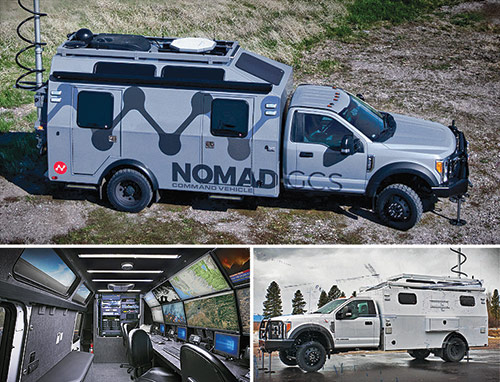 TCV-X // All the rugged performance of the original TCV on a longer single cab chassis, for missions requiring less on-the-move workspace. Large, climate-controlled command shelter is  configurable with up to four ergonomic workstations, plus additional seating.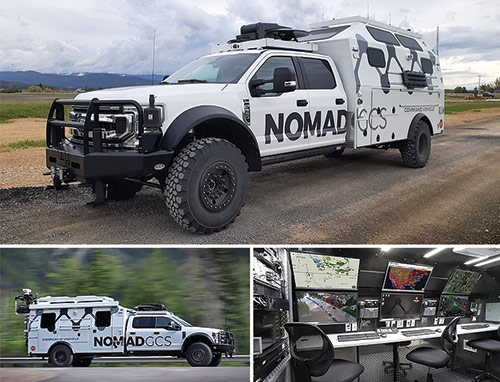 TCV-Max // Need maximum workspace and off-pavement performance? TCV-Max responds. Available high ground clearance, heavy-duty rolling gear, configurable storage space, exterior attachment points, and more. When the mission is tough, Max has your back.
Where Others Couldn't Pass // Nomad vehicles responded to all of 2017's major hurricanes. After Harvey, a TCV pushed into Port Arthur, Texas, passing a number of stranded command units that couldn't navigate the flooded roads. The TCV deployed quickly and proved vital to communications efforts at a makeshift hospital. // Read More >>
Related Customer Projects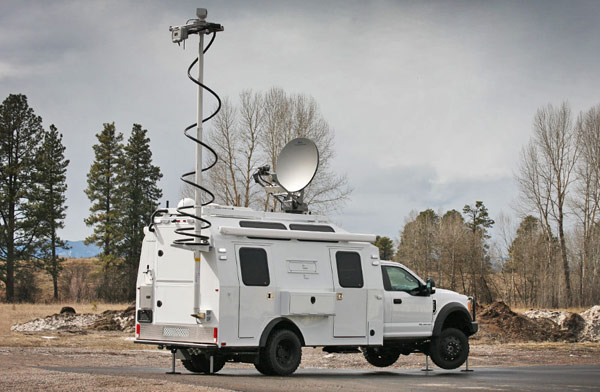 Sacramento County Sheriff: Tactical Command Vehicle (TCV-X)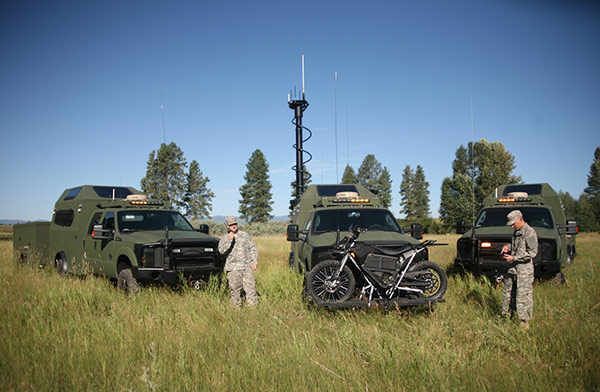 U.S. Army Europe: TCV Command + Emergency Transport Vehicles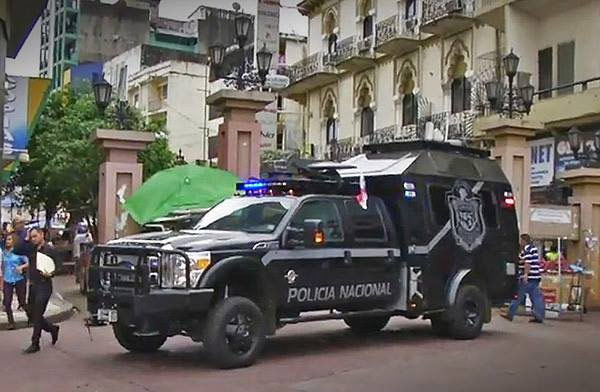 Panama National Police: Tactical Command Vehicle (TCV)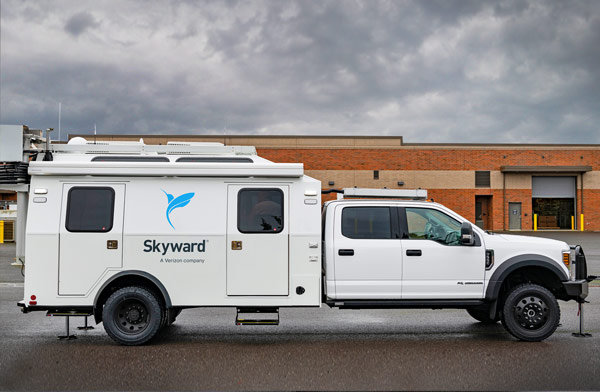 Skyward: Tactical Command Vehicle (TCV-Max)