We've said it before*; Parking your mobile operations asset and walking away for an extended period of time is a precarious proposition.
Predicting when emergencies will strike is impossible, so risk reduction is the name of the game. Ongoing personnel training and asset exercising, updating, and upgrading reduce the likelihood of encountering unexpected challenges when you're needed in a hurry.
There's no "cookie cutter" approach to mobile command center readiness, but a few protocols and considerations apply across the board.
Start With Service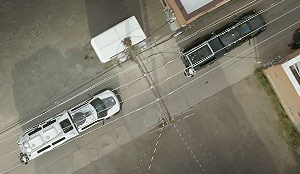 You spec'd your solution with a range of missions in mind. As you structure its readiness program, return often to those original guiding parameters… Your "North Stars." Yes, you need flexibility and the capacity to respond broadly, but strive for 100% preparedness in your core mission set.
Narrowing this definition of service helps you allocate resources. Consider grouping your program into "tiers," with the top level covering the most critical systems and procedures, down the line to scenarios that are less likely to occur. For example, a team in Southern California might put urban-wildland fire in Tier 1, ice storms in Tier 4… Northern Minnesota, the opposite.
Practice Makes Perfect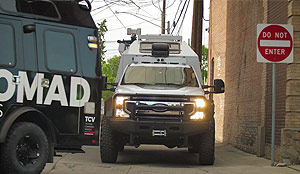 Training and drills build team trust and individual skills. In live response scenarios, the "muscle memory" acquired in practice reduces mistakes and improves safety and efficiency. Training's especially important when key personnel exit or join the team, so allow for these impromptu schedule additions.
Cross-train team members in different roles and elicit feedback. Often, vulnerabilities and opportunities can be uncovered simply by "putting a different butt in the seat." Also, think about participating in (or organizing!) an interagency exercise like the Central States CommEx to gain familiarity and test interoperability with others you may be called to work alongside.
Get Regular Exercise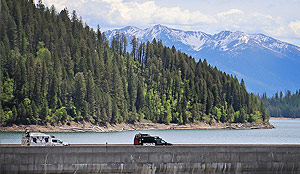 Ask anyone who's repaired an old car… Inactivity is the enemy. Fluids go bad, seals dry out, corrosion propagates, even electrical components can go south. Your Nomad-built mobile command center has incredible longevity designed in, but any such "system of systems" should be put through its paces regularly.
Here's your mantra: Deploy, connect, interop, stow, repeat.
Deploy | Get out of the garage! Drive a variety of road surfaces and speeds. Deploy mechanical systems, including mast, leveling legs, awning, and slide-outs
Connect | Check Internet connectivity (satellite, cell, and terrestrial) and the functionality of peripherals such as cameras, monitors, workstations, and mechanical and electronic controls
Interop | Reach out to other organizations in your area, test interoperability, and compare notes on operational protocols. Make it fun and publish the results to help participation grow
Stow | Do a thorough cleaning and inspection before stowing your asset. Make any necessary repairs (or at least schedule them) as soon as possible
Repeat | Calendarize vehicle exercise and hold your team accountable. Nomad Total Command (NTC) can send reminders and guide you through interactive checklists
Update and Upgrade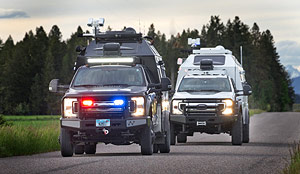 Ever turn on your laptop at home and Windows forces a lengthy update? You don't want that to happen on a response deployment. As part of your "regular exercise" procedures, be sure to fire up all PC's and other devices to ensure operating systems and other software are up to date.
Better still, leverage NeverDown to ensure critical systems are always ready for prime time.
It's not uncommon to see command centers brought to our shop which were not designed to be easily upgraded. Entire vehicles that need to be torn down to access a single component. Cabling hopelessly entombed in spray insulation. We've seen it all. So, when it comes to upgrading IT and other systems, the first and most important consideration is to work with a partner like Nomad who engineers and builds with updates and enhancements in mind.
You can greatly increase the service life and long-term value of your mobile ops asset by spec'ing, budgeting, and designing for future upgradability during the initial procurement. From creative and customizable IT Refresh Programs, to a wide range of Extended Warranties, we'll work with you to future proof your solution. // Contact Us for Details
* We talk a lot about team and asset readiness. Forgive the repetition, but it's that important. Dig into these articles for more details…