Nomad has been working with DC Water since 2013 to develop mobile assets that improve operational effectiveness, enhance quality of service and drive productivity.  DC Water provides drinking water and collects and treats wastewater in the District of Columbia over an area approximately 725 square miles to 672,000 residents and 17.8 million annual visitors.  
TCV Features Touch Table
In 2016 Nomad and DC Water collaborated to develop a custom Tactical Command Vehicle (TCV) with increased technology that includes a 3M Touch Monitor in the command module table. The touchscreen monitor provides a collaboration tool unlike anything currently on the market. It gives DC Water personnel the ability to interact with their real time monitoring applications so they are able to get their customers back up and online quicker.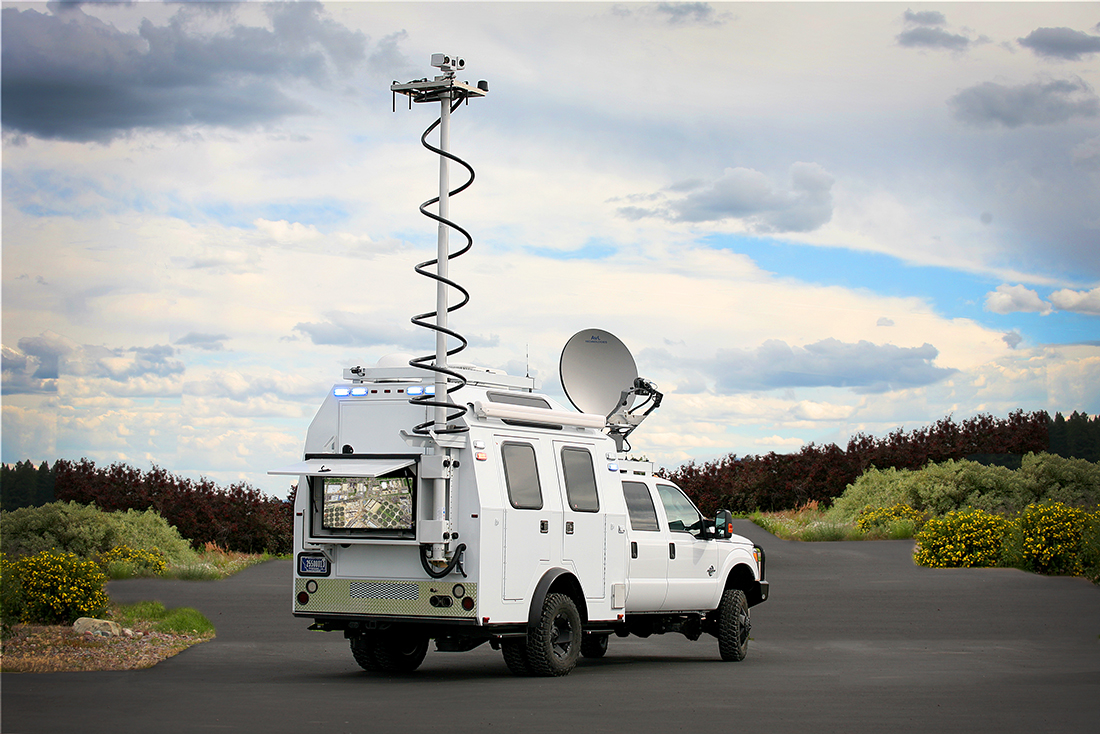 Exterior Monitor Improves Efficiency
The exterior monitor means that DC Water is no longer confined to providing paper copies of work orders. Instead it allows them to visually show larger groups of on-site DC Water personnel what they are up against and how to accomplish the task at hand as safely and efficiently as possible. An added benefit is the ability for the DC Water Public Information Officer to brief local news agencies on the latest issues while in the field, once again showing how DC Water is working on the behalf of their residents and visitors.