Nomad Total Command (NTC)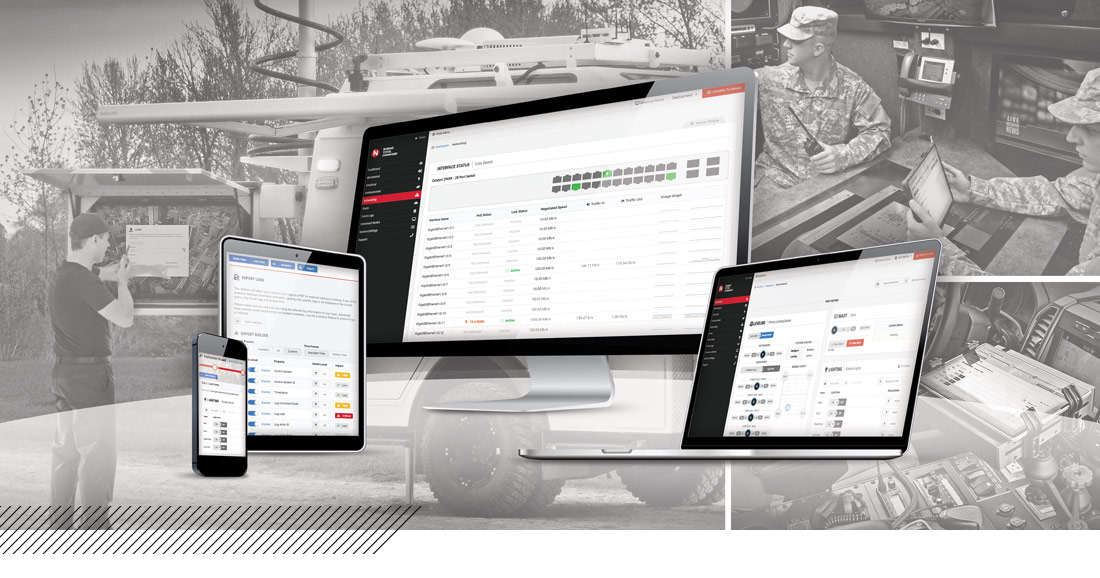 Deploy from any device. Optimize connectivity. Track and report performance.
No separate systems. It's our guiding philosophy, and one you'll appreciate… When every minute matters. Now in its third full release, Nomad Total Command (NTC) is the software solution that fulfills the promise of no separate systems. Deploy assets faster and safer from any device, with minimal training. Stay connected to the optimal network at all times, automatically. Log the performance of critical systems and create custom reports to prove efficacy to stakeholders and the people you serve. Fleet managers, operators, incident commanders… Nomad is in the truck with you and NTC is the key.
Capabilities
>> Connectivity optimized on the fly
>> Safe, fast, and easy deployment
>> Secure: Fully NIST compliant
>> Customizable reporting and alerts
>> Actively developed for tomorrow's missions
Applications
>> Utility, energy, and telecom
>> Emergency management and response
>> Military and defense
>> Public safety and law enforcement
>> Medical and healthcare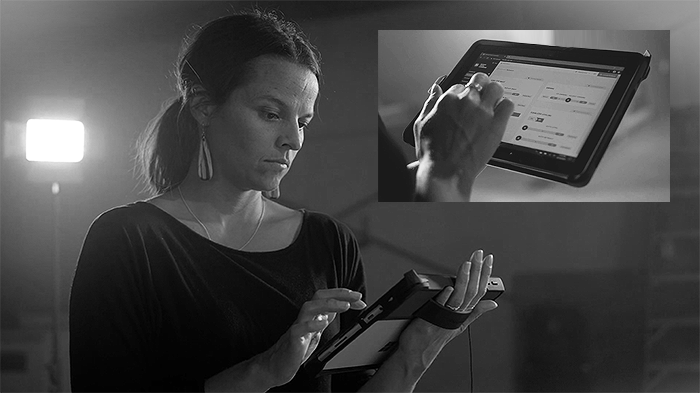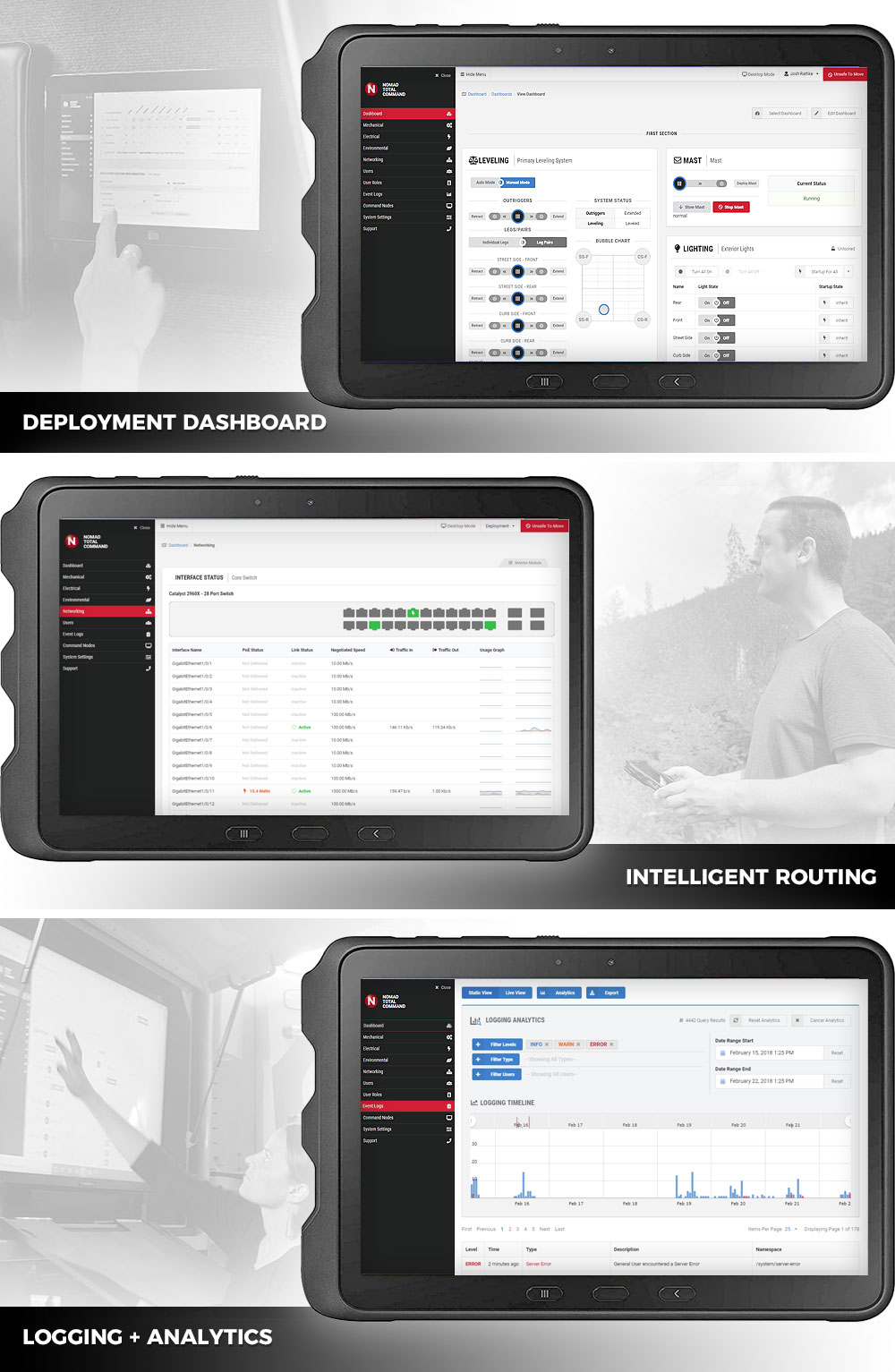 The NTC Advantage
Safety // NTC's dashboard makes deployment a breeze. Vehicles can be completely operational in mere minutes. More importantly, the built-in safety protocols and interlocks remove worry, keeping people and assets safe when decisions are happening fast.
Security + Redundancy // IP-based Nomad Total Command is fully NIST-compliant for authentication and logging. Not only does NTC actively control, monitor, and log all vehicle systems (including networks) it also provides backup and logging for actions with physical switches and controls. While many aspects of a solution should be scrutinized for security (especially IoT components), Nomad Total Command offers unmatched peace of mind in the operations it manages.
Next-Gen Connectivity // Game changing Intelligent Routing technology allows users to view the status and quality of available networks (cell, satellite, and terrestrial). You can have networks graded based on custom parameters you set, including cost. The optimal connection can then be selected manually, or automatically on-the-fly by NTC, freeing up personnel for other mission actions.
Ease of Use // Nomad Total Command is a single pane of glass for managing your mobile asset. An intuitive, touch-friendly interface scales automatically to fit any device and effortlessly guides users. Imagine the peace of mind knowing that NTC enables anyone to deploy and operate your specific equipment, based on your operational needs, with minimal training.